Introducing: Five Classic Books That Will Change Your Life
Discover the meaning of life through five works you've always wanted to read but never have
Welcome to the Great Conversation
Have you always wanted a liberal arts degree? Are you a voracious learner that yearns to find more time in the day to acquire new knowledge? If so, this course is for you. This course offers participants a guided tour through the "greatest hits" of the human tradition—books that have raised the big questions of the human condition, including:
Why are we here?
What is our purpose?
What is the best way to live?


This course will shows how studying these books can nourish, and provide a solid foundation for not just living our lives, but living life well.


This course will explore The Great Conversation, drawing insights from Great Books from the West and East alike—from Plato's Phædo to Confucius' Analects.
Participants will learn that these works form a core body of human wisdom that has been found independently across time and place, and reveal certain universal principles about the best way for us to live, and how to live a life of meaning.
What participants will receive from this course:
A basic working knowledge of some of the most important books and ideas ever written


A solid grounding in the humanistic tradition and the Great Conversation


A community that will inspire and support you to keep learning and reading inside and outside this course
Join the incurably curious Alexandra Hudson—an author, journalist, and global speaker on ideas and intellectual history—for all this and more!
What's in the course?
Each of the five modules of this course will explore one book, and have the following parts, which you can go through at your own pace:
Primary source reading


-A recorded lecture
-Transcript of recorded lecture
-Discussion questions
-A quiz
-A conversation together about the reading
Upon registration, you'll have access to the full first module!
Once each week, we'll also have a synchronous meeting together where we will have he chance discuss the text, the discussion questions, and what insights the texts offer us for leading meaningful lives.
But don't worry, the synchronous meetings will also be recorded in case you're unable to attend!
The weekly time-commitment from you is:
-The length of time it takes for you to do the reading
The length of each lecture on the reading (15-25 minutes each)
-The time it takes to do the quiz
-The one hour LIVE conversation together to discuss the reading, the lecture, and the discussion questions


This course is following a weekly schedule, but remember:
You also have the option to complete it self-paced because all live sessions are recorded.
The first synchronous meeting will be on Tuesday, August 31st, 2021, from 7-8pm EST.
The following meetings will be as scheduled, also from 7-8pm EST:


-Tuesday August 31th –Plato's Phaedo
-Tuesday, Sept 7th –Confucius' Analects
-Tuesday, Sept 14th –St. Augustine's Confessions
-Tuesday, Sept 21th –Cicero's On Friendship
-Tuesday, Sept 28th –Pascal's Pensees
The definition of a classic work is one you can return to time and time again and consistently find something new.
Whether you've read all of these books or none of them, I'm confident you'll gain new insights into the mysteries of the human condition and the well-lived life—and that these books can change your life as they have mine and also countless others throughout history.
Available in days

days after you enroll

Five Classic Works That Will Change Your Life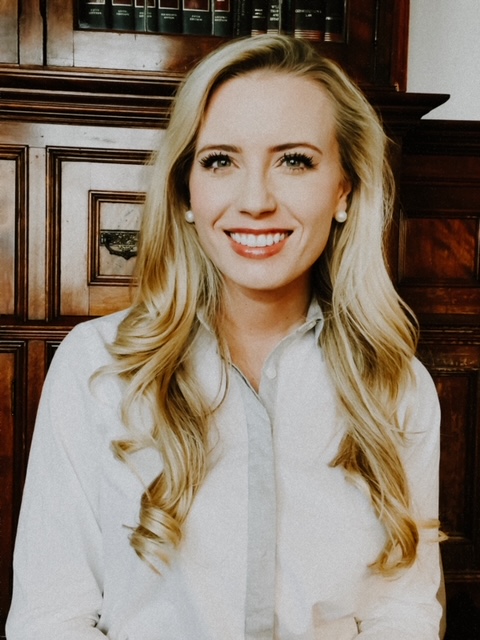 Meet Your Instructor...
Alexandra Hudson is passionate about the way that ideas and storytelling can change people's lives. She the curator of Civic Renaissance, a newsletter and intellectual community dedicated to moral and cultural renewal. 
She is an award-winning writer, currently writing on a book on civility and civic revival for St. Martin's Press. 
She earned a Masters degree in Social Policy at the London School of Economics as a Rotary Scholar, and has served at the local, state and federal levels of government and public policy—most recently holding an appointment at the US Department of Education. 
From Vancouver to Orlando, and from Sydney to Paris, Alexandra is an in-demand speaker, frequently engaging audiences both across America and around the word. 
A former Novak Journalism Fellow, she has appeared on Fox News and contributes to The Wall Street Journal, USA Today, TIME Magazine, POLITICO Magazine, Newsweek, and other national outlets. 
Greek Mythology in Ten Minutes
Would you like to get a flavor of Alexandra's work before taking this course? Try her FREE mini course, Greek Mythology in Ten Minutes, risk free!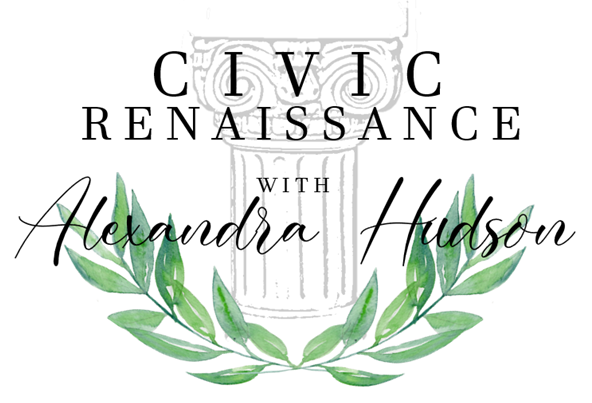 What is Civic Renaissance?
Civic Renaissance is a publication, newsletter, and community dedicated to ennobling our public discourse with the wisdom of the past.
Civic Renaissance exists to create a public forum for communal learning, civility, grace, and conversation dedicated to the betterment of the human condition.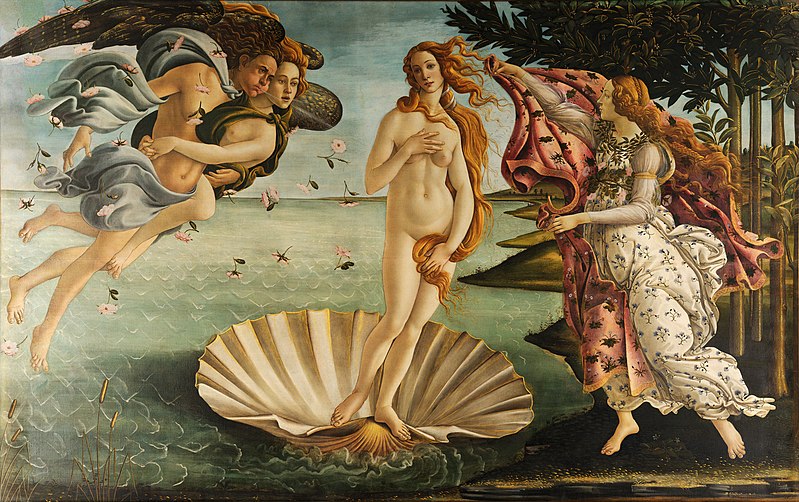 Testimonials
"I look forward to each new issue of Civic Renaissance. I love all of Alexandra's content and course offerings. Her courses are easy, enjoyable and educational; a perfect combination!"
-Rita C
Satisfaction guarantee!
Registering for this course is risk free because there's 100% satisfaction guarantee. If for any reason you are not satisfied by the end of this course, you will receive a full refund!
Check your inbox to confirm your subscription