Philosophy + Film
Explore life's biggest questions through the lens of great cinema 


Are you a lifelong learner?
Have you always wanted an education in great  texts and the liberal arts?
Do you yearn for a community and place to discuss ideas of substance with other like minds?
If you answered YES to any of these questions, then this course is for you!

Hello and welcome to Civic Renaissance's newest course: Philosophy + Film.


In this course, as the subtitles suggests, we will explore life's biggest questions through the lens of great cinema. 


People across time and place have turned to stories and philosophy to give their lives meaning and to understand the world around them. 


Stories and philosophy comprise The Great Conversation. They help us understand the human condition, and how to live our lives richly and well. 


In putting some of the greatest stories in film history into dialogue with some of history's greatest philosophical texts, students in this course are offered a one-of-a-kind chance to reflect on some of the highest and most important questions in life. 


Questions we'll explore include:
How do we know what we know to be true? 
What is the meaning of life?
How can one be truly happy?
What does it mean to live life well?


Some thinkers and films we'll read and watch in order to explore these questions include:
Kierkegaard + Terrence Malick's "Tree of Life"
Ecclesiastes + Orson Welles' "Citizen Kane"
Seneca + Gabriel Axe's 1987 Danish drama, "Babette's Feast"



No education is complete without engaging with certain ideas – and asking, and answering for yourself– certain questions. No education is complete without having read certain books and engaged with certain works of art.


I hope you'll choose to invest in yourself and begin, or continue, your true education here by joining me on this journey through the great conversation by exploring classic films in dialogue with with seminal philosophic texts. 


You can register below.
We have SCHOLARSHIPS we have available for participants! Please inquire about those if you are interested for yourself or for someone else.


And remember, we have a 100% satisfaction guarantee! If for any reason you are unsatisfied with the course, we'll fully refund you without any questions. Even if you've taken the entire course!


I hope you'll join us!

Meet Your Instructor...

Alexandra Hudson is passionate about the way that ideas and storytelling can change people's lives. She the curator of Civic Renaissance, a newsletter and intellectual community dedicated to moral and cultural renewal that reaches 100,000 people around the world. 
She is an award-winning writer, and her book on civility is being published by St. Martin's Press in 2023. 
She is a professor at Indiana University, and is also producing a course for The Teaching Company's Great Courses and Wondrium platform called Storytelling and the Human Condition.
She earned her Masters degree in Social Policy at the London School of Economics as a Rotary Scholar, and has served at the local, state and federal levels of government and public policy—most recently holding an appointment at the US Department of Education. 
From Vancouver to Orlando, and from Sydney to Paris, Alexandra is an in-demand speaker, frequently engaging audiences both across America and around the word. 
A former Novak Journalism Fellow, she has appeared on Fox News and contributes to The Wall Street Journal, USA Today, TIME Magazine, POLITICO Magazine, Newsweek, and other national outlets.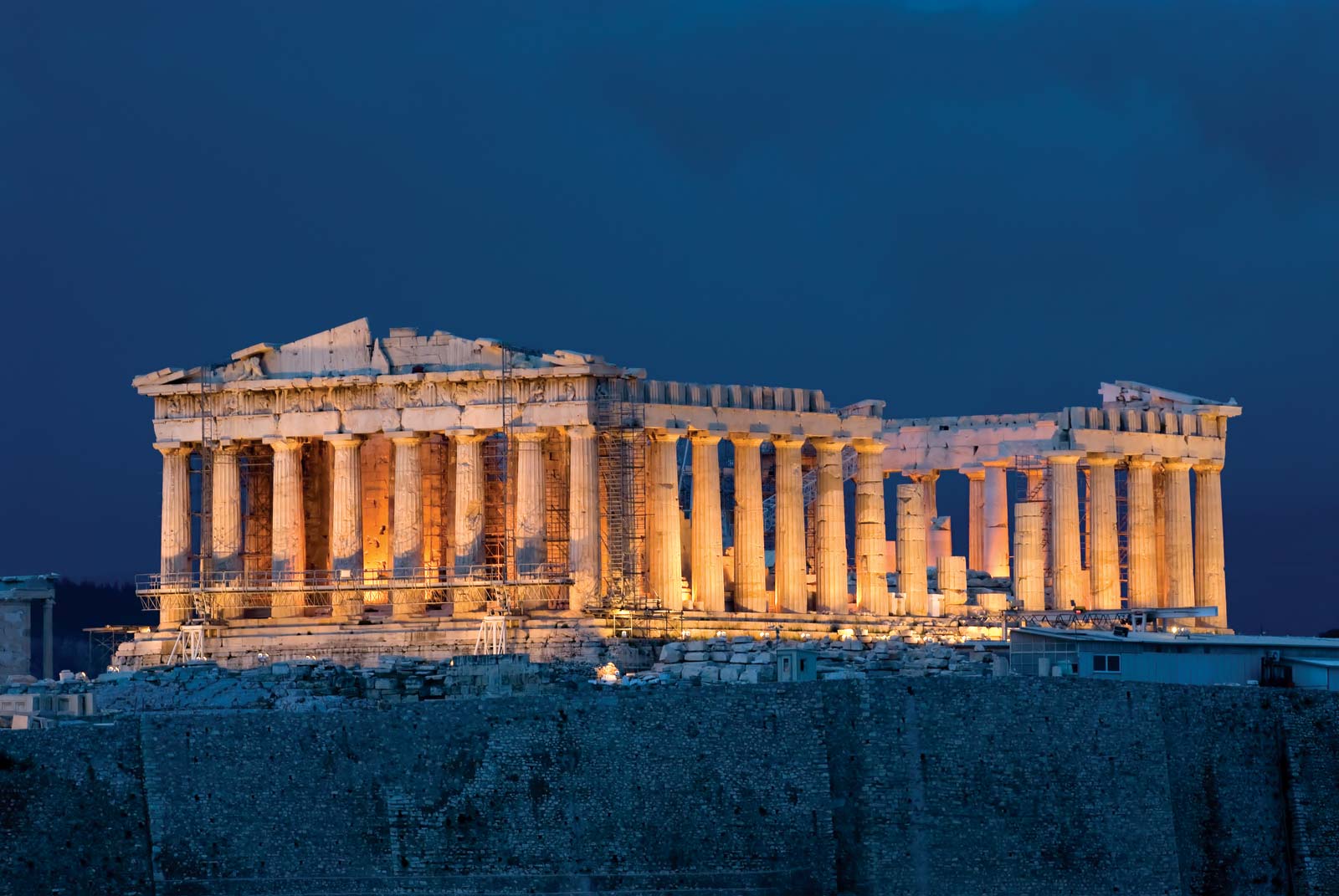 Greek Mythology in Ten Minutes
Would you like to get a flavor of Alexandra's work before taking this course? Try her FREE mini course, Greek Mythology in Ten Minutes, risk free!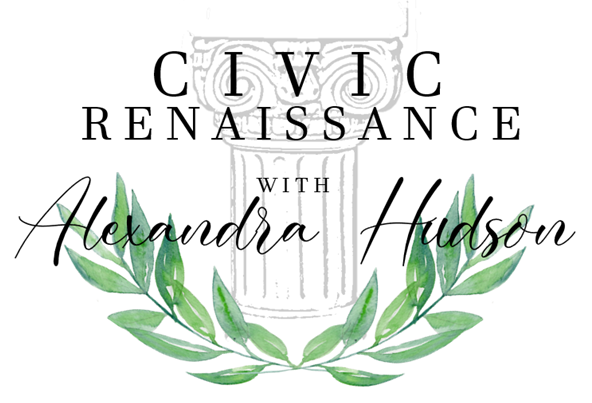 What is Civic Renaissance?
Civic Renaissance is a publication, newsletter, and community dedicated to ennobling our public discourse with the wisdom of the past.
Civic Renaissance exists to create a public forum for communal learning, civility, grace, and conversation dedicated to the betterment of the human condition.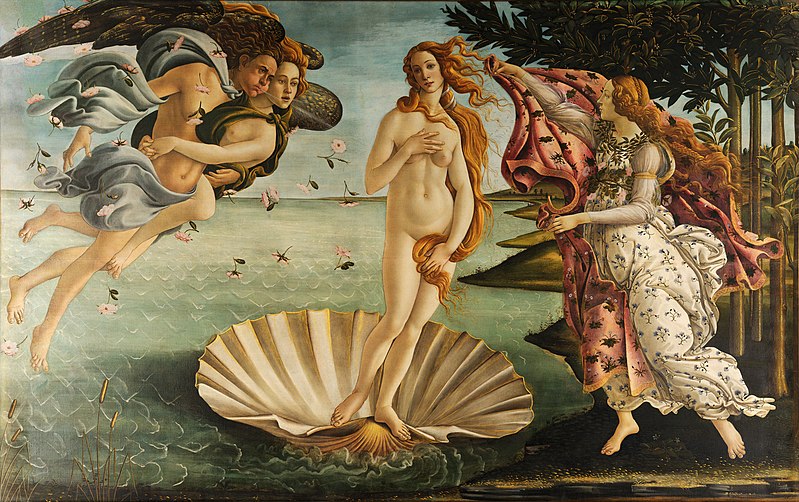 Testimonials
"I look forward to each new issue of Civic Renaissance. I love all of Alexandra's content and course offerings. Her courses are easy, enjoyable and educational; a perfect combination!"
-Rita C



Satisfaction guarantee!
Registering for this course is risk free because there's 100% satisfaction guarantee. If for any reason you are not satisfied by the end of this course, you will receive a full refund!


Check your inbox to confirm your subscription